Description
The SMTAG (Artois-Gohelle joint association for transport) is an AOT (transport authority). This public body covers the 115 municipalities that make up the Lens-Liévin, Hénin-Carvin and Béthune-Bruay urban agglomerations.
The SMTAG is France's seventh-largest urban transport organisation. It is responsible for the urban transport plan (PDU), the Tadao bus network, school transport and, more generally, the regional transport policy.
Governed by a joint committee of 21 elected representatives from the municipalities directly affected, the SMTAG implements transport strategy and policy, with the primary objective of optimising local public transport services. These vocations make it a major player in the development of this mining region. The SMTAG is chaired by Laurent Duporge, mayor of Liévin and departmental councillor. He is supported by two vice-chairmen, Jean-Pierre Corbisez, mayor of Oignies and chairman of the Hénin-Carvin agglomeration community (CAHC), and Daniel Delcroix, mayor of Billy-Berclau and vice-chairman of the Artois agglomeration community (ArtoisComm).
The SMTAG develops and coordinates the Tadao network, which is operated through a public service delegation arrangement. Similarly, the Bulles project (six bus lines providing a high level of service) and all transport-related projects within the region, are under the instigation and responsibility of the SMTAG. In order to constantly improve transport services, to adapt to forthcoming changes, and to facilitate mobility for all, the SMTAG's elected representatives also focus on regional development, improvement of living environments, accessibility for all, and, lastly, sustainable development, so that public transport truly becomes second nature!
SMT Artois-Gohelle: facts and figures
- A public body, governed by the French general local authorities code,
- Seventh-largest urban transport organisation in France, in terms of area and population,
- 115 municipalities within its territory, including Béthune, Bruay-la-Buissière, Carvin, Hénin-Beaumont, Lens, Liévin and Noeux-les-Mines,
- 600,000 inhabitants covered by the Tadao network (i.e. 40% of the population of the Pas-de-Calais department),
- The Tadao urban public transport network comprises: four Bulle lines, 50 scheduled lines, nine Allobus lines, 212 school lines, a Proxibus on-request transport service, and more.
Mode(s) of transport offered: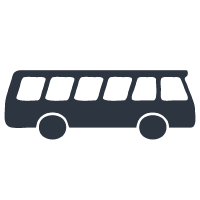 Other information
Fares and sales outlets
Ticket purchase
Timetables
Areas served:
Lens-Liévin-Hénin-Carvin area
Contact information:
For any written correspondence:
Tadao
Centre de Relations Clients
BP 322
62300 LENS

Our advisors answer all your questions on 0 810 00 11 78 (price of a local call).