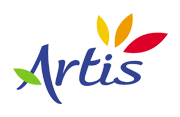 Description
Artis is the public transport network for the Arras urban authority, in the Pas-de-Calais department of the Hauts-de-France region.
The network is operated primarily by Keolis Arras, a subsidiary of the Keolis Group. The company has a fleet of approximately 50 vehicles.
23 operative lines
As of 18 April 2016, Artis has adapted its network to serve new areas and facilitate mobility.
The following changes have been made:
>> Line 1: no change
>> Line 2: no change
>> Line 3: no change
>> Line 4: new route in the area behind the station.
To view the route for this line, click HERE
To view timetables, click HERE
>> The Line 4 Express is now the Diabolo: quicker and faster access to Arras train station

.

Added advantage: timetables are aligned with the departure times of the main regional and high-speed trains.
To view the route, click HERE
To view timetables, click HERE
>> Line 5: change of route
To view the route, click HERE
To view timetables, click HERE
>> Line 6: change of route
To view the new route, click HERE
To view timetables, click HERE 
>> Line 7: no change
>> Line 8: no change
>> Line 9: line eliminated -> refer to line 5
>> Line 10: increased frequency
To view the new route, click HERE
To view timetables, click HERE
A few stops have been renamed

:
- AQUARENA is now CITÉ NATURE
- VAL DE SCARPE is now AQUARENA
- DIDEROT is now EIFFEL
- LUMIÈRE is now DIDEROT
- ST CHRISTOPHE (for line D2 only) is now RENAN
Mode(s) of transport offered: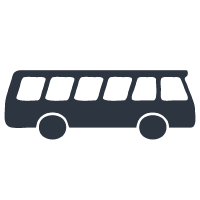 Other information
Fares and sales outlets
Ticket purchase
Timetables
Areas served:
Contact information:
ARTIS AGENCY
Bus station (next to the train station)
1 place du Maréchal Foch
62000 ARRAS

Tel: 0 811 000 089 (price of a local call from a landline)

OPENING TIME:
Monday to Friday from 7:30 to 18:30.
Saturday from 14:00 to 18:00