Description
The Pays de Laon Urban Community is located in the Aisne department less than 1h30 from Paris (140 km) by the Nationale 2 or by train from Gare du Nord and 1h15 from Roissy airport. Charles de Gaulle.
Presentation
An Agglomeration Community is a public inter-municipal cooperation establishment (E.P.C.I.) grouping together several municipalities.
The goal ...
Allow municipalities to join together in a space of solidarity, in order to jointly develop and lead a common project for the development of equipment and spatial planning.
By developing the territory in a harmonious and coherent way, the municipalities respond more effectively to the daily needs of their inhabitants.
Challenges…
By prioritizing economic development and the development of business areas, by seeking a better balance in the distribution of equipment and services, intermunicipal co-operation can bring new services to the population on a larger scale ...
Mode(s) of transport offered: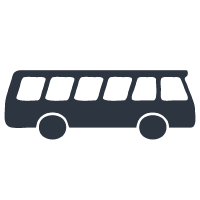 Other information
Fares and sales outlets
Ticket purchase
Timetables
Areas served:
Contact information:
AGENCE COMMERCIALE
FORUM DES 3 GARES

03 23 79 07 59
Horaires d'ouverture:
Du lundi au vendredi de 7h à 19h30.
Le samedi et pendant les vacances scolaires de 8h30 à 12h30 et de 14h à 18h.
Fermée dimanches et jours fériés.